Official tourist site of Bécancour and its region
Located 5 minutes from Trois-Rivières, the Bécancour Tourist Information Office is the gateway to the Center-du-Québec region. A rural and gourmet destination, crisscrossed by the Route des Navigateurs and bordered by the majestic Saint Lawrence River, it is ideal for cycling enthusiasts.
Becancour has been one of the most attracted popular destination for all sports and adventure enthusiast. Especially for cyclists, there are special tracks that will test your skills and take you on a thrill ride. Besides cycling trails, you can also take pleasure in having some of the best gourmets and camping here over night. You can also visit the gardens of Becancour as a nature retreat.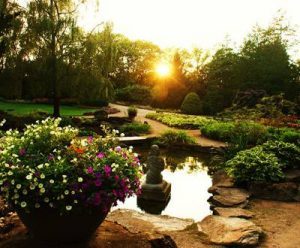 Garden of sculptures of Bécancour
Located in the tourist information office of Bécancour, this free public garden offers interesting floral arrangements as well as sculptures. The Jardin des Sculptures of Bécancour is part of a vision of environmental enhancement and promotion of regional artistic talent.
Some of the most famous shops located in becancour are Savonnerie Carpe Diem from The House of Bibi, AtelierBoutique L'Angélaine, Plumes et Pacotilles, Boutique Suzy Fleuriste